Is My Milk Drying Up? 10 Low Supply Myths You Need To Know
This post may contain affiliate links (see full disclosure). As an Amazon Associate, I earn from qualifying purchases.
Are you worried about your milk drying up? It's a reasonable concern! But you may not actually be suffering from low milk supply. There are a lot of "signs" of low supply that aren't actually reliable. Here are 10 you should know about.
Globally, approximately 30-80% of breastfeeding parents believe they have low milk supply (source).
It's an extremely common concern! And a pretty reasonable one, too. You can't clearly see how much milk a baby is getting from the breast, so it's normal to wonder if baby is getting enough.
Boost Your Milk Supply & Keep It Up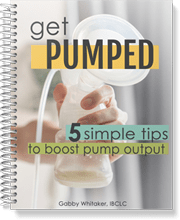 Our FREE guide will give you 5 simple, proven tips to boost your milk supply and increase your pump output. Get results in as little as just a couple days!
But sometimes that wonder turns into worry. And worry can cause doubt. In fact, perceived low milk supply is consistently the top reason breastfeeding parents feel they need to quit breastfeeding.
Unfortunately, reliable signs of low supply aren't always obvious. Soft breasts that don't feel full, a baby who wants to nurse all the time, not being able to pump much milk–It might seem like these would be reliable signs of low milk supply, but they're actually not!
The only two reliable signs of low milk supply are insufficient weight gain and insufficient diaper output. That's it.
It seems too simple to be true, right? I know. It is incredibly easy to fall prey to common low supply myths. So here are 10 you should be aware of:
Medical Disclaimer: The content of this blog post is not medical advice nor is it a substitute for medical advice, diagnosis, treatment, or professional lactation care. This post is for educational and informational purposes only. It is the reader's responsibility to review all information regarding any medical condition or treatment with a healthcare provider.
MYTH 1: IF BABY IS ACTING FUSSY AT THE BREAST, YOU MUST HAVE LOW SUPPLY
Babies are fussy for lots of reasons, and low milk supply is only one of them–and usually not even the most likely one. It's not unusual for younger babies to go through "witching hours," characterized by fussiness in the late afternoon and evening. Then there are growth spurts and teething and gas pain and normal infant reflux–all things that can cause baby to be fussy at the breast. Before concluding its low supply, rule these more common issues out first.
MYTH 2: IF BABY ATE LESS THAN 2-3 HOURS AGO AND IS ACTING HUNGRY AGAIN, YOU MUST NOT BE MAKING ENOUGH MILK
The best way to feed a baby and maintain milk supply is to nurse on cue. When in doubt, whip it out, especially if baby is under 3-4 months old.
But what about if baby cues all the time, you ask?
You whip it out! And you check in with your healthcare provider to be sure baby is gaining weight and growing appropriately.
Take comfort in knowing that the first few months of a baby's life are FULL of mental leaps and growth spurts during which a breastfed baby will want to nurse more often–sometimes multiple times an hour! This can be normal! Sometimes it's "cluster feeding," and sometimes baby is nursing for comfort rather than due to hunger.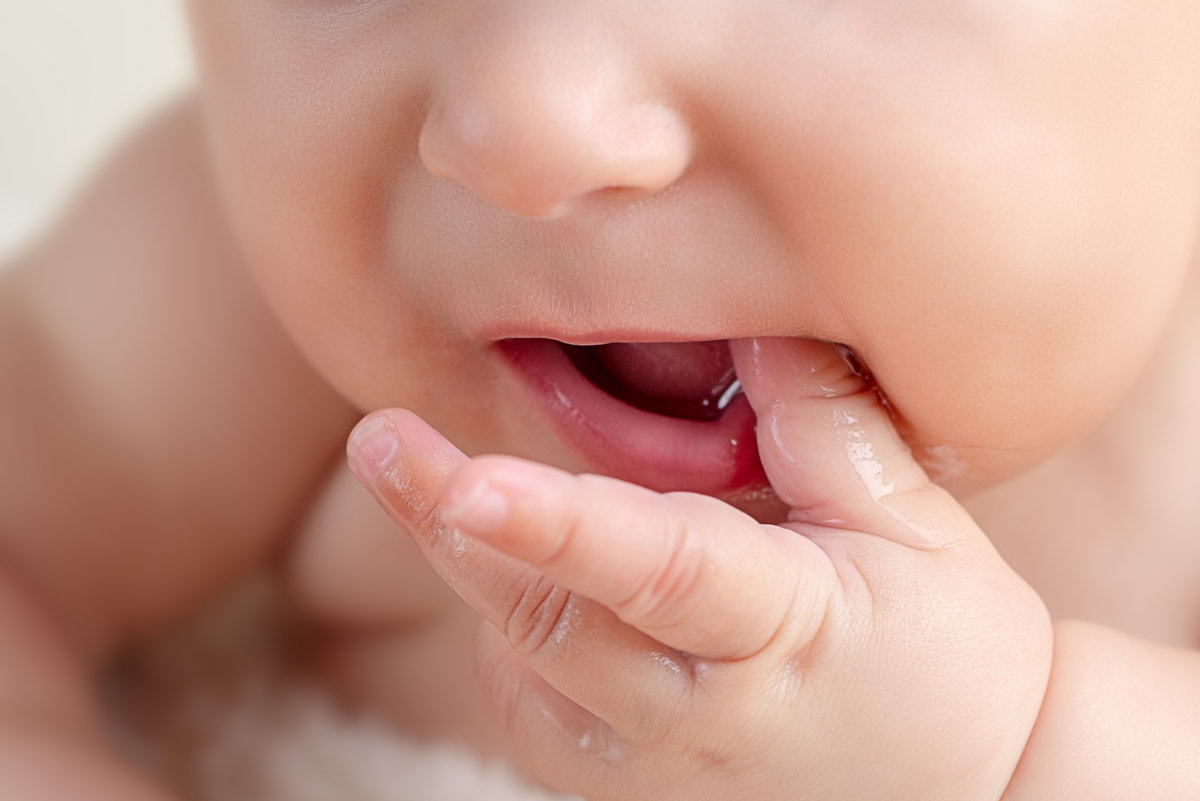 Pro-Tip: The Wonder Weeks App is a great way to tell when your baby will be going through growth spurts and leaps. You can even plan ahead, knowing baby might be extra fussy at certain points in the future. It's a paid app, but it's not terribly expensive and it's full of information.
Caution: If your baby is truly acting hungry all the time rather than primarily during expected periods of growth and development, mention this to your healthcare provider ASAP, especially if baby is still a newborn, weight gain is slower than expected, diaper output is reduced, or you have a history of latch issues or latch pain that isn't getting better. If your pediatrician does not have a lactation credential (most don't), consult a lactation professional as well for immediate assistance.
MYTH 3: IF BABY IS WILLING TO DOWN A BOTTLE AFTER BREASTFEEDING, YOU MUST HAVE LOW SUPPLY
Sucking is extremely comforting to an infant. Sucking is also a reflex–an automatic behavior not consciously controlled–in babies younger than about 4 months.
A bottle nipple with a hole on one end will easily leak milk, and if baby sucks on it reflexively, they'll be drinking that milk. But not necessarily because they are hungry! Simply stimulating the right part of a baby's mouth will cause them to start sucking. Furthermore, babies frequently nurse for comfort, and they can do this on the breast without taking in extra milk, because the breasts don't continuously leak milk the way a bottle nipple does.
In other words, willingness to drink a bottle after breastfeeding often has little to do with hunger.
One study of over 16,000 infants found that by the age of 5 months, bottle-fed infants took in a whopping 71% more milk compared to breastfed infants (source). I doubt these babies just happened to be 71% hungrier. Many of them were probably comfort sucking on a bottle and getting additional milk in the process.
Pro-Tip: Pace feeding bottles helps avoid overfeeding and prevents bottle-nipple preference and breast rejection.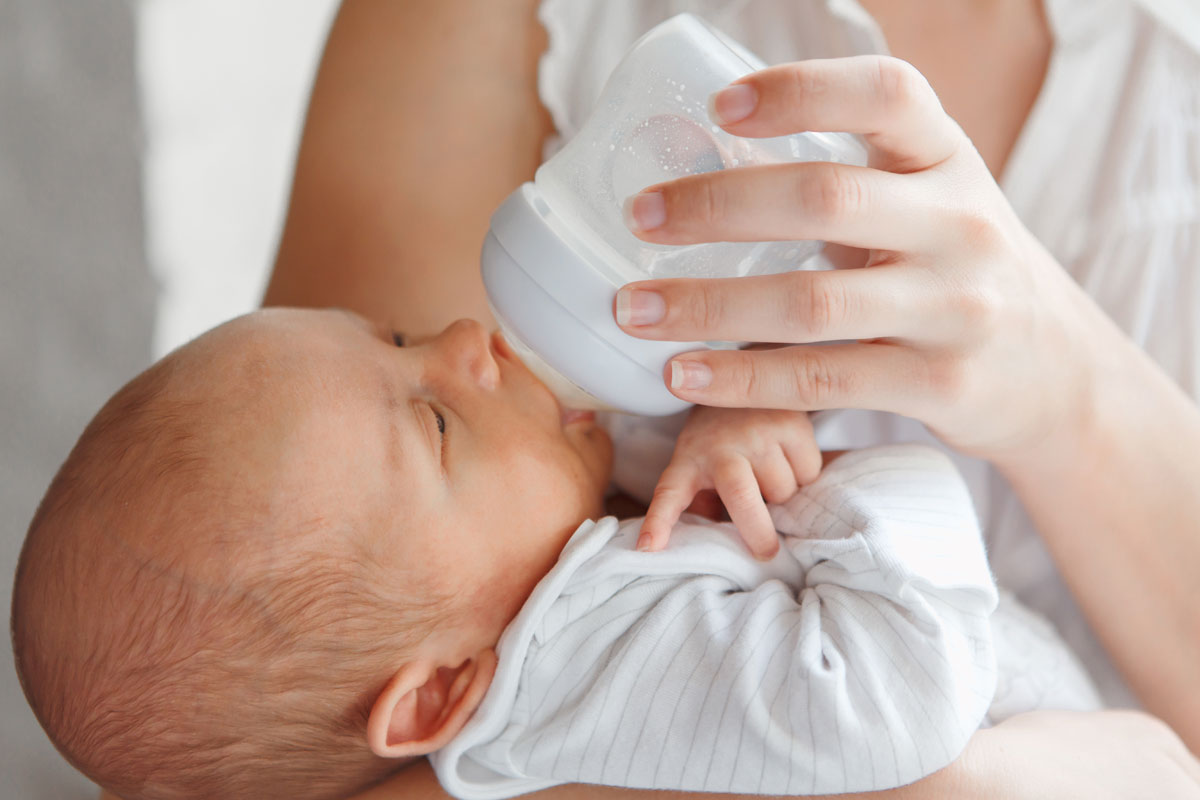 MYTH 4: IF YOUR BREASTS NO LONGER FEEL FULL, YOU STOP LEAKING, OR YOU DON'T FEEL YOUR LETDOWN ANYMORE, YOUR MILK IS DRYING UP
Soft breasts are happy breasts. No one wants to feel engorged for a year or more while breastfeeding, and the body adapts so that you don't have to. It's normal to no longer feel full after a while, to stop leaking, and to stop feeling–or never feel–letdowns.
You can (and should) look for other signs of milk intake instead: Appropriate weight gain and diaper output are the two most reliable indicators that baby is getting enough milk. Babies under the age of 4-6 weeks should be stooling 3-4 times a day (a stool about the size of a US quarter or larger) and having 6+ wet diapers a day (put 3 tablespoons of water in a clean disposable diaper to see what a sufficiently wet diaper feels like). Exclusively breastfed babies over this age may stool frequently or as little as once every 10 days, in addition to having 6+ wet diapers a day.
MYTH 5: IF YOU AREN'T ABLE TO PUMP MORE THAN 4 OUNCES OF MILK AT A TIME, YOU MUST HAVE LOW SUPPLY
Typical pump output for a breastfeeding mom is 2-4oz both breasts combined. You heard me right!
Think about it: Let's say that baby takes in 30oz of breastmilk a day (the higher end of normal) and nurses 8 times in 24 hours (the lower end of normal). That comes out to a surprisingly modest 3.75 ounces per feed. And most babies nurse more than 8 times in 24 hours, so the amount they get each time may even be smaller than that.
So don't be alarmed if you're not pumping the giant bottles you see your friends share pictures of on social media! Those moms likely have oversupply, which comes with its own set of problems and risks.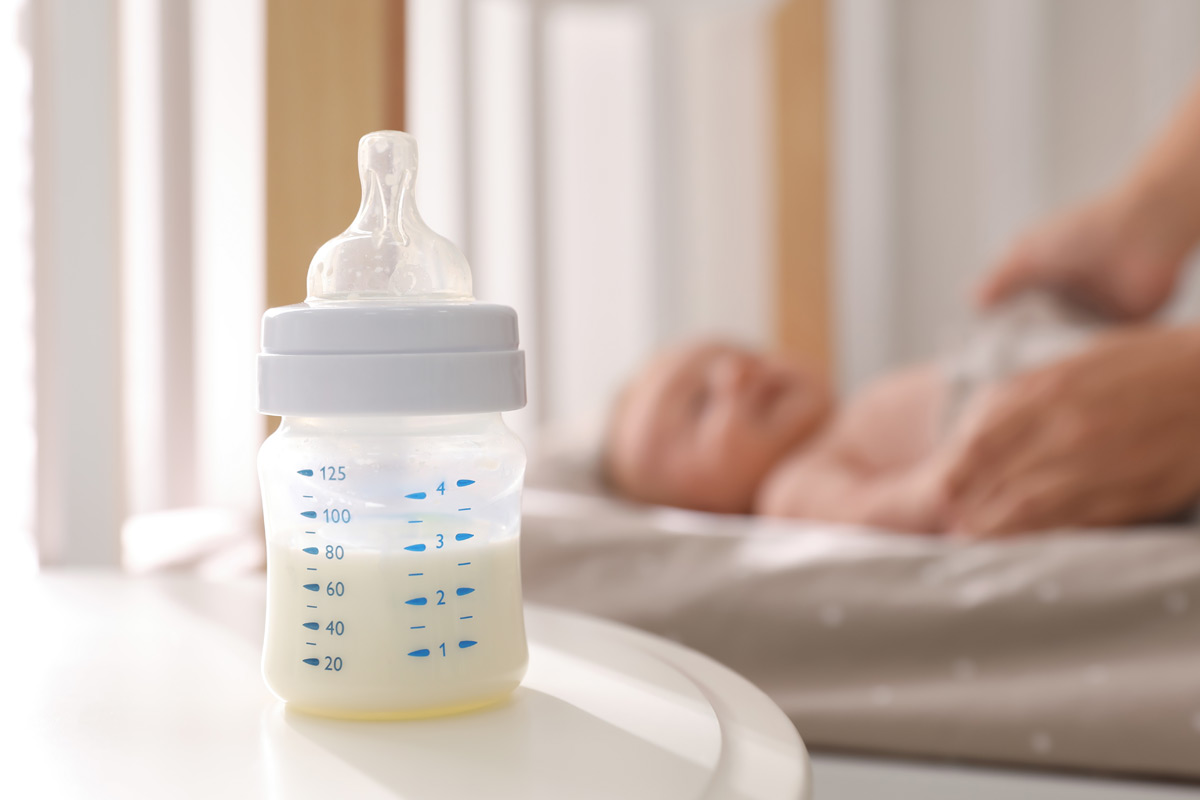 Additionally, the notion that breastfed babies need bigger and bigger bottles as they age is a myth. It sounds crazy, but research has shown breastfed babies take in about the same volume of milk between ages 1 and 6+ months, around 25-30 ounces a day. During this time, a baby's growth rate slows down, meaning they are able to continue to grow even on the same volume of milk (source).
But wait–if babies don't need more and more milk as they age, why do so many babies seem to demand bigger and bigger bottles as they get older?
Because manycaregivers don't know about pace feeding. Pace feeding is a specific method of bottle feeding that slows down the feeding session and allows a baby to self-regulate his or her milk intake.
Slowing down the feed gives the brain the time it needs to receive the hormonal signal indicating hunger has been satisfied (source). Babies (and adults) who eat slower tend to naturally eat less while still taking in an appropriate number of calories. In contrast, babies (and adults) who eat faster tend to eat until the stomach is "full" and stretched, a feeling they grow accustomed to and one that tends to beget more overeating. As a result, researchers have found bottle-fed babies–even babies bottle-fed breast-milk–are statistically more likely to be overweight later in life.
Breastmilk is great, but more is not always better.
MYTH 6: IF BABY WAKES FREQUENTLY AT NIGHT TO NURSE, YOU MUST HAVE LOW SUPPLY
It's an unpopular opinion in our culture, but night waking is biologically normal, and so is night nursing. In fact, it is even normal for 20-25% or more of a baby's total calories to be taken in at night (source, source)! If baby is away from mom or distracted during the day (which is common once they start to become more aware of the world around them), it isn't unusual for them to make up for missed snuggles and daytime milk in the evening.
This idea that a baby should be sleeping "through the night" or go without nursing for a certain amount of time by an arbitrary age is a myth based on cultural beliefs, formula-feeding norms, and an often misquoted (and recently contradicted) study from 1957 (source).
READ MORE: Normal Infant Sleep Isn't What They Say It Is
Caution: Babies getting enough to eat will wake frequently at night, and so will babies who aren't. A healthcare/lactation professional can help you determine if your baby's night waking habits are a result of insufficient milk intake. Night waking due to insufficient intake will usually be accompanied by other signs of a problem.
MYTH 7: IF YOU CAN'T BUILD A FREEZER STASH, YOU MUST HAVE LOW SUPPLY
Here's the good news: You don't need to feed the freezer. Most moms, even moms going back to work, are able to do just fine with a modest freezer stash or no stash at all. When going back to work, pump enough milk for your first day back, which you can do slowly over days or weeks prior to returning. Once you are back at work, you will need to pump for the feeds that baby is missing, and what you get will go to daycare the next day.
Producing "just enough" milk is not failure or a sign of something being wrong. If your baby is eating off your breast all day, you aren't necessarily going to have a ton left over to pump out a freezer stash. It's normal for the body to produce just what baby needs.
Besides: relying on a freezer stash without taking additional steps to protect your milk supply can actually cause low supply!
MYTH 8: IF YOU'RE NOT REGULARLY CONSUMING LACTATION FOODS AND DRINKS, YOU'LL HAVE LOW SUPPLY
Nope. No. False. Negatory. Not True.
You do not need to consume special lactation foods, herbs, or drinks to keep up your milk supply! Some of these things can actually decrease supply depending on the herbs in them, and there is virtually no solid research to indicate that they actually work.
In fact, lactation foods, herbs and drinks often distract a mom from spending time doing the only thing that has been consistently proven to increase supply: Nurse and pump more often (source, source, source).
Consuming lactation goodies might make you feel better, so if they give you the confidence you need, then go for it. But not at the expense of nursing and pumping often enough!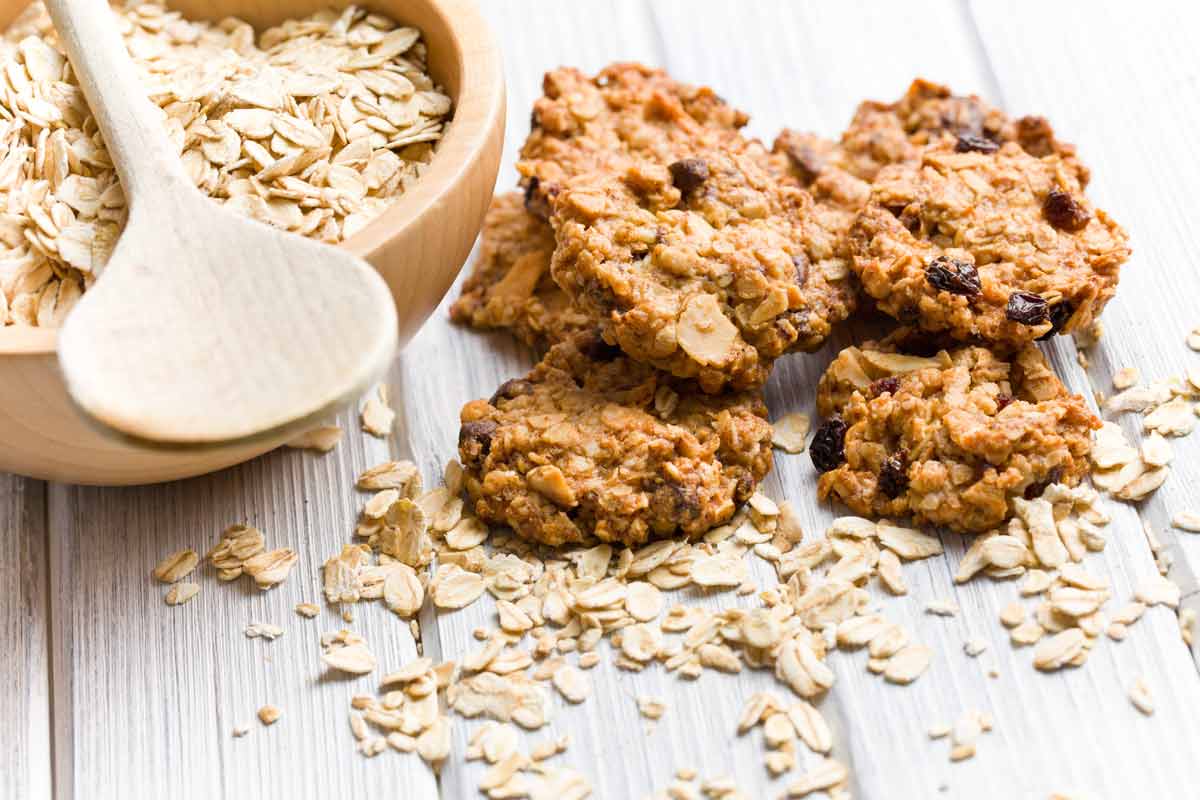 MYTH 9: IF YOUR PEDIATRICIAN SAYS "YOU DON'T HAVE ENOUGH MILK" OR "YOUR MILK ISN'T FATTY ENOUGH," SOMETHING MUST BE WRONG WITH YOUR ABILITY TO MAKE MILK
I've worked with many moms who think they have low supply because their pediatrician suggested or implied it. Here's the thing, though: When a baby is just starting to have the first signs of weight gain issues, it is most often NOT because mom isn't making enough milk! It's because baby is having trouble getting that milk out. This "milk transfer" issue can become a supply issue if it is left untreated, but it didn't start that way. And trying to get mom's breasts to produce more milk won't fix the underlying issue.
Likewise, when a baby isn't gaining weight well or is gaining slowly, the cause almost never has anything to do with your milk not being fatty enough or not having enough calories. The body knows how to make milk, and it prioritizes giving the milk everything it needs. Instead, the real issue probably has more to do with the efficacy of baby's latch and less to do with the fat or calorie content of mom's milk.
So put down the avocados! Research has shown mom's diet doesn't have a significant impact on the total quantity of fat in her milk anyway. Instead, have a lactation professional take a look at baby's latch and help you protect your milk supply in the meantime.
What your pediatrician tells you about your milk may not be the full story.
MYTH 10: IF BABY STARTS TO REFUSE THE BREAST ENTIRELY, YOU MUST HAVE LOW SUPPLY
Hopefully by now it is clear that there are a TON of reasons babies refuse the breast that have nothing to do with milk supply. Sometimes it's bottle preference, other times it's gas or reflux or uncomfortable teething. Some babies go on temporary nursing strikes for reasons we're not sure of. There are often steps you can take to get baby back to the breast, but you may need assistance.
So, as always: Get help. Don't be afraid to seek a second opinion if the help you get doesn't ease your concerns. Don't waste time trying herbal remedies and lactation foods that aren't proven to work. Make sure baby is fed.
While you're doing that, don't let anyone make you feel bad if you need to use formula or wind up deciding you would rather transition to it. Your needs and preferences are your business! And on the flip side, don't let anyone make you feel silly or guilty for trying to continue breastfeeding. Your breastfeeding goals matter. And you are not wrong for wanting to meet them and working hard to do so.
Caution: It is important to not assume that you do or do not have low supply. If you are unsure or are concerned, get help right away from someone with lactation training. Someone who knows what to look for can help you determine if there is an underlying issue and help you resolve it, all while making sure baby is fed.
THERE'S GOOD NEWS
The truth is, most breastfeeding parents (95+%) are physiologically capable of producing milk (source). In other words, they don't have a health or physical condition that makes them physically unable to make enough milk.
That said, low milk supply does happen. But usually it's caused by some other factor, such as not draining the breast often enough, inadequate breastfeeding support after early breastfeeding challenges, or unknowingly following parenting advice that isn't breastfeeding-friendly.
The good news is, often low milk supply can be reversed. But getting support and breastfeeding education is important! Look for an IBCLC (International Board Certified Lactation Consultant) who comes highly recommended in your area, and don't hesitate to find a new IBCLC if you're not comfortable with the one you've been working with.
And if you haven't yet, be sure to sign up for a breastfeeding education course! My course, Breastfeed With Confidence, will help you understand breastfeeding fundamentals, make enough milk, guard against booby traps (pun intended), and overcome common breastfeeding obstacles. You can register here.
Boost Your Milk Supply & Keep It Up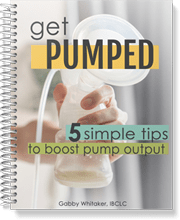 Our FREE guide will give you 5 simple, proven tips to boost your milk supply and increase your pump output. Get results in as little as just a couple days!
If you enjoyed this post, be sure to check out our digital library of helpful resources that quickly teach how to avoid common breastfeeding problems and give you the peace of mind and confidence you need to meet your breastfeeding goals.
You Might Also Like: